honey branding.
logo
and label
design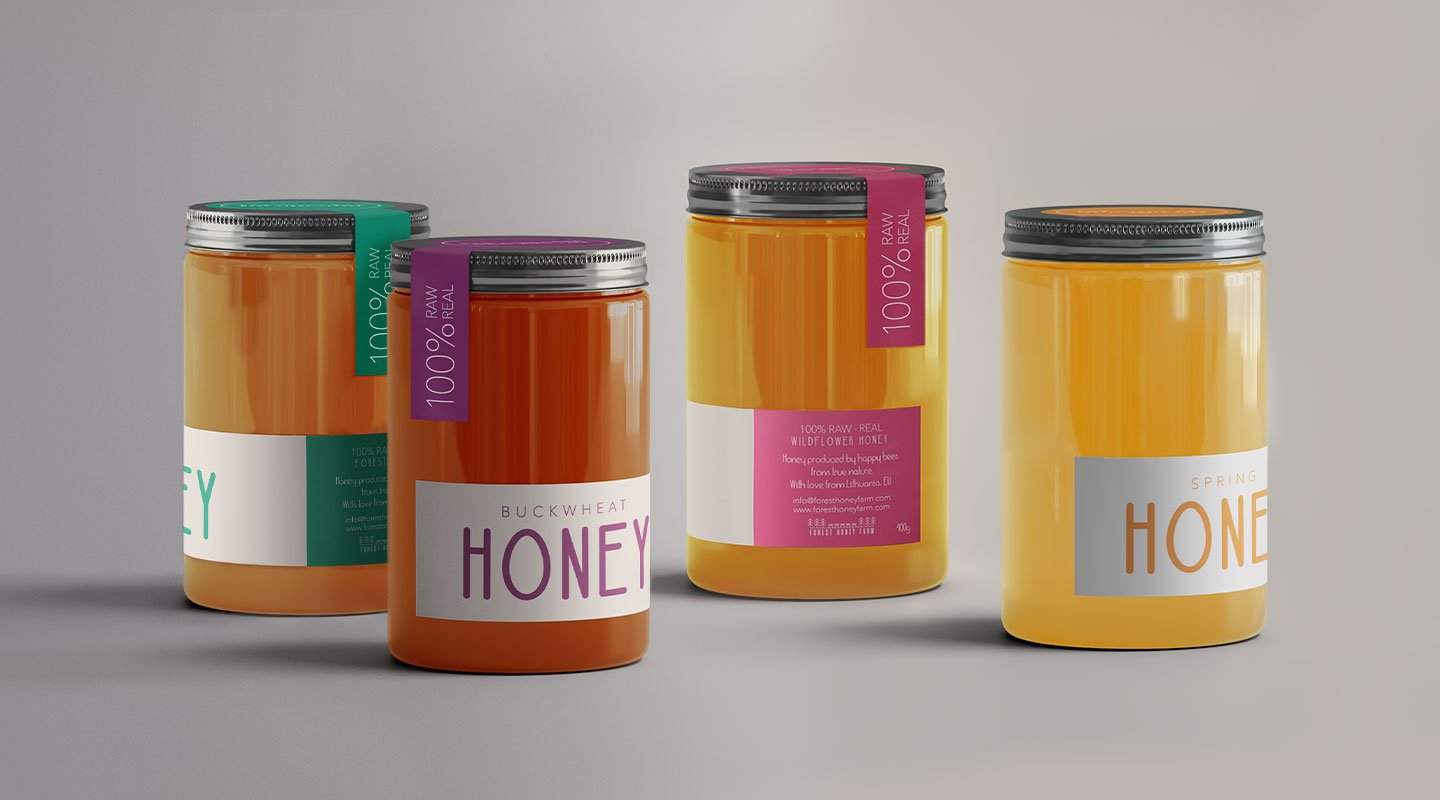 Natural raw honey, from true Lithuania nature.
To create a logo and label design for 4 different types of honey (buckwheat, wildflowers, spring and forest).
The product label has to be noticeable among other companies honey products.
To reflect product value.
Clear, simple look and bright colors.
The simplicity of design is based on the image 'how you label a honey in your kitchen'.
Client
MB "Tikras medus"
– 2017 –