Meaning Of The Hemispheres
The wedding is inspired by the Baltic traditions therefore this layout has a strong influence of nature. Two hemispheres symbolises a waning moon phase which will occur between the 27-29th of May.
These two hemispheres approach each other before fully conjuncting on the wedding day. The circle on the back side of the layout symbolises the completed conjunction.
Allusion to a well known saying "My better half".
Colour Scheme
The layout is made using natural warm colours: earthly, linen tones. The invitation is brightened up with fun and colourful childhood photographs.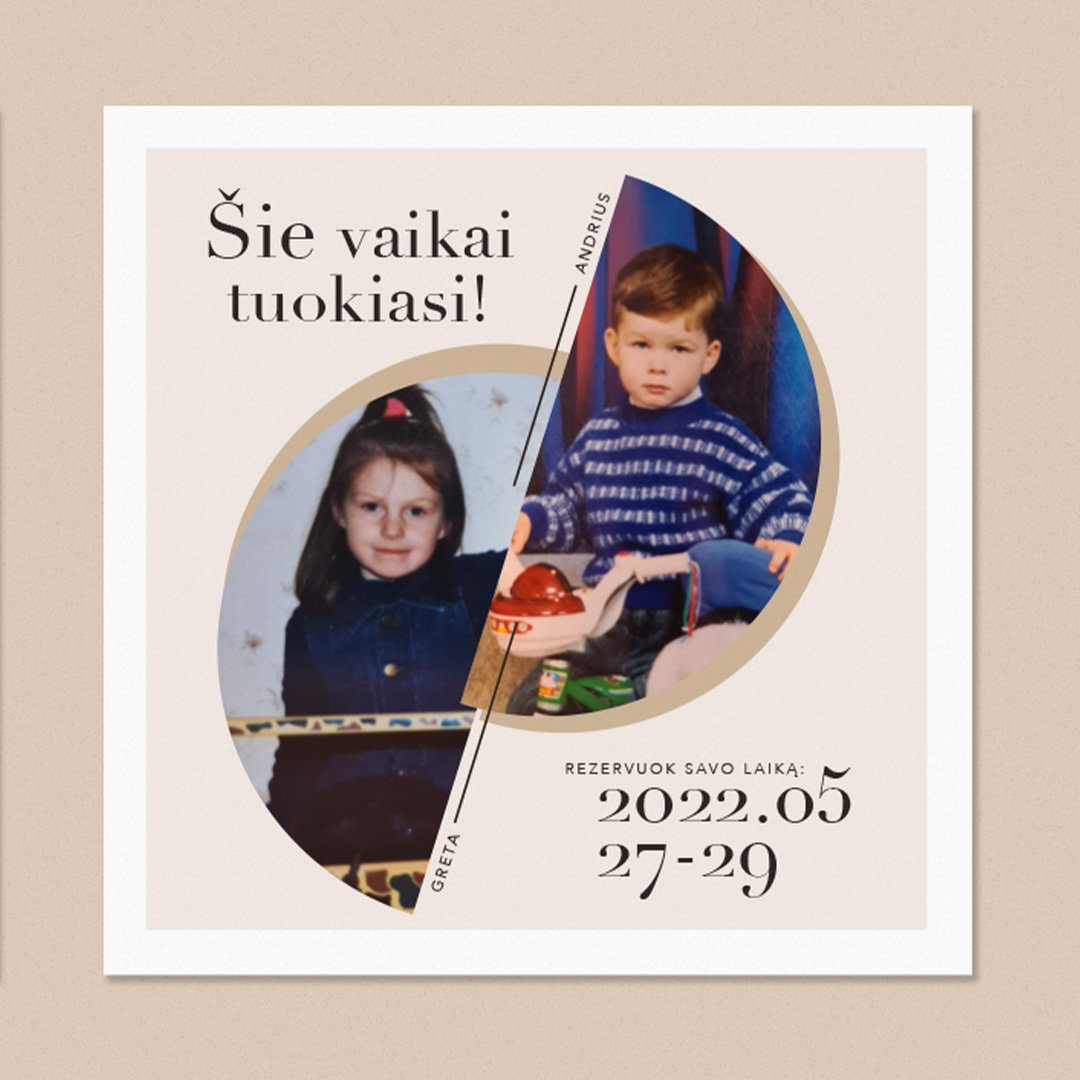 Client
Greta & Andrius
– 2021 –